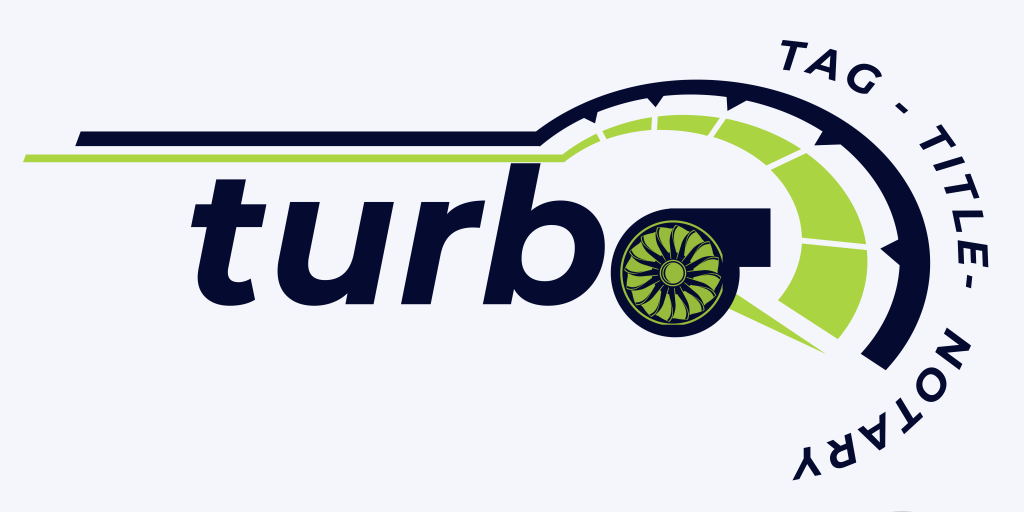 Transfering a Florida Car Title with Turbo Tag, Title and Notary
In today's fast-paced world, ensuring your vehicle's paperwork is in order has never been more critical. From titles to registrations and more, handling such tasks can often seem overwhelming. This is where the expertise of Turbo Tag, Title & Notary steps in, providing residents with a one-stop solution for all their vehicle-related documentation needs.
Located in the heart of North Broward, Turbo Tag, Title & Notary stands out as a beacon for automobile title services. With the launch of our new website, turbotagtitle.com, we're taking our commitment to convenience and efficiency to the next level. By combining the latest technology with our extensive experience in the industry, we're delivering a seamless experience for all your automobile title and registration needs.
Why choose Turbo Tag, Title & Notary?
Expertise in Automobile Titles: We understand the intricacies of the automobile title process. Whether it's a new purchase, title transfer, or resolving any complications, our team has got you covered.
Quick and Efficient: Gone are the days of endless waiting. At Turbo Tag, Title & Notary, we pride ourselves on rapid turnaround times, ensuring you get back on the road faster.
Comprehensive Services: Beyond automobile titles, we offer an array of services, making us the definitive "North Broward Auto Tags" destination. From notary services to registrations, you won't need to look elsewhere.
Customer-Centric Approach: We're not just about processing documents. We're about building relationships. Each customer is unique, and we tailor our services to meet your specific needs.
Online Convenience: With turbotagtitle.com, you have the power of our services at your fingertips. Easy navigation, online resources, and customer support are all part of our digital experience.
Remember, when you think "automobile title services" in North Broward, think Turbo Tag, Title & Notary. We're here to simplify the complexities of vehicle documentation, making your life a whole lot easier. Experience the difference today by visiting our website or dropping by our North Broward location. Your vehicle deserves the best, and so do you.
Get An Insurance Quote In Just A Few Minutes...